The National Stand of the Republic of Belarus is presented at the international exhibition Bakutel-2016
XXII Azerbaijan International Exhibition and Conference on Telecommunications and Information Technologies Bakutel-2016 was opened on November 29, 2016 in Baku. This year it gathers 200 companies from 18 countries.
Representative delegation of the Republic of Belarus headed by the Minister of Communications and Informatization Sergey Popkov takes an active part in the Bakutel-2016.
The National Stand of the Republic of Belarus is also presented at the exhibition. This year seven Belarusian companies demonstrate their potencial, among them "Beltelecom", "Belpochta","Giprosvjaz", "Promsvyaz", Institute of Applied Software Systems, Belarusian State Academy of Telecommunications, "Mobile TeleSystems", and the Informatization Department of the Ministry of Communications and Informatization. Business and professional interests of OJSC "Giprosvjaz" are represented by its Director Sergey Novikov.
"Giprosvjaz" research and development are of great interest to the visitors, because they form the basis of telecommunication infrastructure of the Republic of Belarus.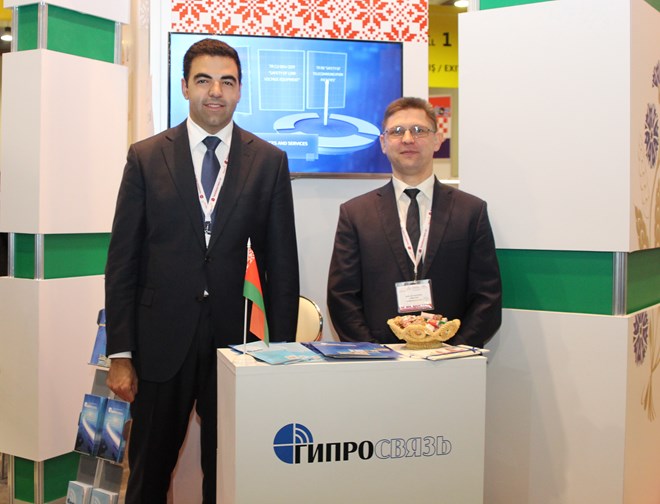 During the preparation to the Bakutel-2016 exhibition "Giprosvjaz" was the main organizer of the National Stand of the Republic of Belarus.
International exhibition Bakutel-2016 is open until December 2, 2016.